Transgender Day of Visibility

We are proud to celebrate International Transgender Day of Visibility (March 31st) an annual holiday recognized around the world. The day is dedicated to celebrating the accomplishments and victories of transgender and gender non-conforming people (TGNC) while raising awareness of the work that is still needed to save trans lives. The holiday was founded in 2009 as a reaction to the lack of LGBTQ+ holidays celebrating transgender people's successes.

LEAGUE at AT&T honors and celebrates our TGNC employees not only today, but every day. The TGNC experience is not a singular one, and there are many stories to tell. Take time today to celebrate, educate yourself and honor our TGNC friends and family who all are a beautiful and vital part of the LGBTQ+ community.
Making Herstory: Rachel Levine Confirmed by Senate, Becomes First Out Transgender Federal Official
The Senate confirmed Dr. Rachel Levine as assistant secretary of health at the Department of Health and Human Services, the first out transgender federal official to be confirmed by the chamber on March 24th. Levine, a pediatrician, previously served as Pennsylvania's secretary of health and as physician general — the state's top health official and top doctor.
 
"The confirmation of Rachel Levine represents another important milestone for the American LGBTQ community," Senate Majority Leader Chuck Schumer said. "As transgender Americans suffer higher rates of abuse, homelessness and depression than almost every other group, it's important to have national figures like Dr. Levine who by virtue of being in the public spotlight will help break down barriers of ignorance and fear."
 
After her nomination, Levine said she was proud of the work she's done to address the Covid pandemic and opioid epidemic, fight diseases like HIV, prevent diseases through childhood immunization and raise awareness of LGBTQ issues. She graduated from Harvard College and the Tulane University School of Medicine, and completed her training in pediatrics and adolescent medicine at the Mt. Sinai Medical Center in New York City.
(Article information obtained from HRC.org)


Celebrating an Icon: HBO Max Original Veneno
Based on the memoir by Valeria Vegas "Not A Whore, Not A Saint: The Memories of La Veneno," Spanish creators and directors Javier Calvo and Javier Ambrossi bring the most beloved transgender icon of the 90s, Cristina Ortiz (La Veneno) to 2020. The series follows Valeria, a young journalism student who discovers she has more in common with La Veneno than she thought. The two women were born in very different times, but their stories become intertwined when Valeria writes a book about La Veneno. Through learning more about her, Valeria discovers her chosen family, how to love herself, and the impact of mass media in the life of an enigmatic entertainer. 
Watch Veneno on HBO Max here!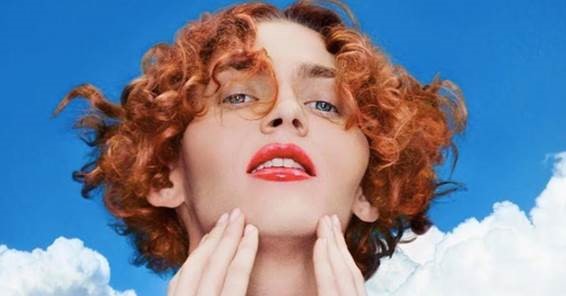 A Star Gone Too Soon: SOPHIE
Sophie Xeon, famously known as SOPHIE, was a trailblazing producer, musician, singer and DJ who died suddenly after a terrible accident on January 30, 2021. She was 34. The avant-garde, Grammy-nominated pop star was "a pioneer of a new sound" and "one of the most influential artists in the last decade. Not only for ingenious production and creativity but also for the message and visibility that was achieved. An icon of liberation," according to a statement by her label.
Discover SOPHIE's music here!

Noteworthy Documentary - Disclosure: Trans Lives on Screen
The documentary follows an in-depth look at Hollywood's depiction of transgender people and the impact of their stories on transgender lives and American culture. It takes the audience through a history lesson using films and television shows to show how damaging and inaccurate the depiction and ideas of transgender people were displayed throughout, mostly, American cinema. Some of these examples used include, Ace Ventura, Bosom Buddies, Tootsie, Victor Victoria, To Kill a Mockingbird, and much more. Disclosure provides a direct conversation between transgender people and Hollywood by showcasing both sides of the conversation with direct examples in film history.
Watch Disclosure on Netflix here!

LGBTQ+ people in America continue to face discrimination in their daily lives. While more states every year work to pass laws to protect our community, we continue to see state legislatures advancing bills that target transgender people, limit local protections, and allow the use of religion to discriminate. These measures target transgender and nonbinary people for discrimination, such as by barring or criminalizing healthcare for transgender youth, barring access to the use of appropriate facilities like restrooms, restricting transgender students' ability to fully participate in school and sports, allowing religiously-motivated discrimination against trans people, or making it more difficult for trans people to get identification documents with their name and gender.
Inspired to take action? Visit HRC's website for various ways to get involved in your community.
 
Starting the Conversation: Gender Terminology Guide
GLSEN developed a fantastic resource for educators, but can also be effectively utilized in the workplace. Sometimes topics of gender identity and sexuality come up in conversation. With these resources, you can be equipped to start a dialogue grounded in respect for those in the TGNC community.
Check out their Gender Terminology: Discussion Guide and accompanying visual below:



Finally, as visibility can often bring about safety concerns for transgender folks, especially transgender women of color, we want to remember TGNC people whose lives have been lost due to violence.  Please take a moment to honor and learn about the souls lost in 2021 at the HRC website.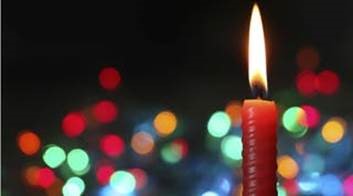 If you want to support Transgender Organizations financially, please click here, for GLAAD's Transgender Resources page.