Contact LEAGUE at AT&T Colorado Chapter

Ronald "Ronn" Rodriguez, President
Colorado Chapter

Ronald "Ronn" Rodriguez is our Chapter President and has been with AT&T since 2010. Ronn was in the Global Command Operations for 10 years, working with the Real Time team. He is also a 2019 MDP alumni. His current role is a Senior Manager in the National Escalation Team and Video Outage Management based in Englewood, CO.
Addressing our members Ronn said, "I am proud to say I am the current President of the Colorado Chapter of LEAGUE.  You will always catch me with a smile. I am hoping to increase our chapter membership and our involvement in the community. Being from Denver, I am very passionate about the community I live in.  I appreciate all of the support we had on the progress over the years on how we have been able to achieve equal rights. I would like to work as a chapter to give back to all of the communities we live in,  show gratitude  with fundraising and volunteering to keep our LGBTQ+ communities strong."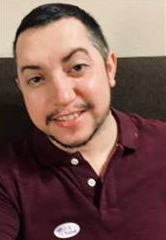 Armando Salazar, Vice President
Colorado Chapter 
Armando Salazar is our Chapter Vice President and currently works in the DTV Commercial Loyalty Department in Englewood, CO. Armando has been with AT&T for 14 years and has been part of LEAGUE for the past 10 years. He relocated from the MSS department to his current role in December 2020.
In Austin, Texas he was the Social Media Manager/Communications Chair for LEAGUE and held that position for the past 4 years. Armando moved back to Colorado to be closer to family and friends. Outside of work, he's back in school to earn his Bachelor's in Business Administration with an emphasis in Project Management. His hobbies include volunteering, video games, tennis, and anything outdoors.
Addressing our members Armando said, "I consider myself an activist for equality and LGBTQ rights and want to share that passion with our members to help get them involved."

Andie Davis, Secretary
Colorado Chapter
Andie Davis is our Chapter Secretary. Andie works as a Retail Store Manager at our Broomfield Corporate Store. Andie has been with AT&T for a little over 6 years and started her career as an RSC in Kentucky before moving to Colorado for a promotion to Assistant Store Manager in 2018.
She spends most of her free time outside, either hiking or camping with her dog in the summers or snowboarding in the winters.

Angelo Giurito, Treasurer
Colorado Chapter
Angelo Giurito is our Chapter Treasurer. He is a Sales Program Execution lead supporting the Rocky Mountain Retail Team and currently completes his job duties while working from home. Angelo supports the retail stores in Colorado, Wyoming, Idaho, Utah and Montana with operations, employee engagement, and creative design. He's been a champion of Diversity and Inclusion within the retail organization since he arrived in Colorado in 2017.
Addressing our members Angelo said, "My main mission as a part of LEAGUE at AT&T is connecting community leaders in our state with local chapter members, so everyone  can help make an impact in ensuring there is a safe space for all LGBTQIA+ identified humans. Let's connect on Social Media! @AngeloTheSEL on Instagram and Twitter."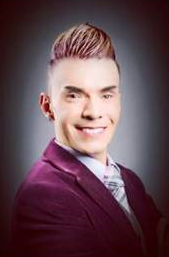 Derrick Estrada, Retail Liaison
Colorado Chapter
Derrick Estrada is our Chapter Retail Liaison. He is Pueblo Native of 40 years and counting. His first experience with AT&T started in 2004, as a Retail Sales Consultant.
Addressing our members he said, "Throughout my career, I've met so many wonderful customers and fellow employees within the Southern Colorado Community. I am excited to continue and foster a deep-rooted relationship that is inclusive and aligned within the AT&T Family. I am a newly licensed cosmetologist and I am looking forward to opening up a salon with my husband Joe, in Las Vegas within the next 5 years. I am an avid bowler, currently sitting at a 224 average. Thank you to my League and AT&T Family – I am excited to start this amazing chapter of my life with you all."

Joshua Mascarenas, Call Center Liaison
Colorado Chapter
Joshua Mascarenas is our Chapter Call Center Liaison. He is a Pueblo Native and graduated from Pueblo County High School in 2004. Joshua has been with AT&T since October of 2020 however he is a rehire and originally started with us in 2013. Joshua has assisted in many community fundraisers, where he is a strong advocate for the LGBTQ Community.
Joshua has worked on the Colorado State Fair Fiesta Committee as the Pageant Coordinator for 2 years. He is also a Board Member with the Pueblo Community Soup Kitchen Southern Colorado Equality Alliance. Joshua started practicing the art form of female impersonation (DRAG) in 2012 where he became Tara T. Pantease and in 2013 he competed for, and won the title of Miss Gay Pueblo Pride. Joshua is also a passionate Zumba instructor and has coordinated many fundraising events SCEA and Pride Fest.

Edwardo Martinez Orozco
Colorado Chapter
Edwardo Martinez Orozco is currently a Senior Payroll Analyst. Edwardo is in Denver, Co. In his 6 years with the company, Edwardo has had many roles.  He started his career with Cricket Wireless as a Sales Advocate in Boise, Idaho. He transitioned to AT&T Retail where he became an Assistant Manager in Colorado Springs in 2017. He managed a location in Centennial as a Retail Store Manager where he expanded his purpose of delivering excellent customer service to the Denver Metro Area.
Edwardo is a first generation Latino who was born and raised in Twin Falls, Idaho. He graduated from the University of Idaho with his BA in International Studies and Business Management. Edwardo strives to promote diversity and equality and has supported events for LEAGUE in the Denver area. Edwardo enjoys spending his spare time outdoors, with family and friends, and binge watching reality TV.

Stephanie Lopez, Communications Lead
Colorado Chapter
Stephanie Lopez is our Chapter Communications Lead. Stephanie has been with AT&T for 14 years and has had many roles. She started her career as a Customer Service Representative in the Pueblo Call Center and moved into a management role. She has since worked as a manager for several specialty/offline groups. She has experience as an Assistant Store Manager, Retail Sales Consultant and In Home Expert. She is currently a Team Sales Manager in the Pueblo Call Center.
Stephanie is a 2013 MDP Alumni, and two time Service Excellence Award Recipient. She graduated with her Bachelor of Science in Psychology in 2016 through the University of Phoenix. She volunteers with Junior Achievement's JA in a Day teaching school age children. She also has worked with Aspire Mentoring Academy to help at risk youth in the community. Stephanie is also a proud mother of two.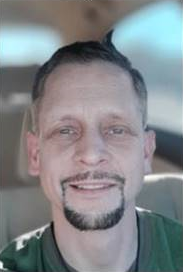 James Finley, Fundraising Coordinator
Colorado Chapter
James Finley is our Chapter Fundraising Coordinator. James currently works in the Pueblo call center for the Secondary Sales Group as a Customer Service Representative. James has been with the company for nearly 12 years. He has worked in the Pueblo Call Center as a Customer Service Representative and Team Manager.
He has also worked in Retail in the greater Seattle area. James is a beacon of light, a ball of energy and passionate about being an ally for the LGBTQ community.
Contact the chapter for more local information.